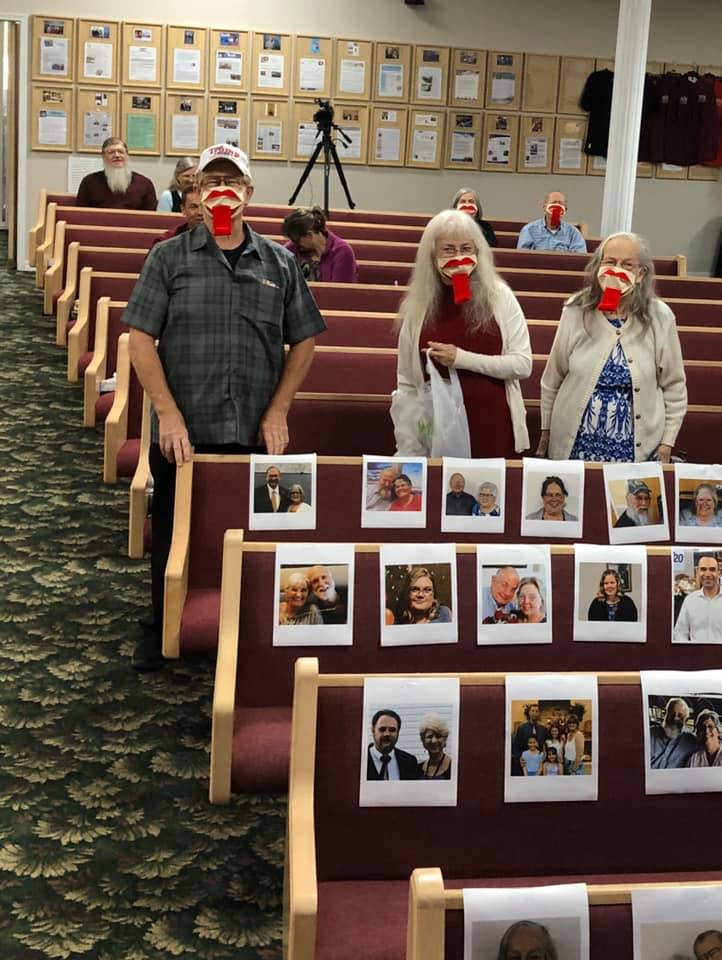 "And the heavens shall praise they wonders, O LORD: thy faithfulness also in the congregation of the saints." Psalm 89:5
The Senior Saints are a vital part of our ministry. The seniors here at Faith are wonderful, praying and caring people. During the CoronApocalypse one of our ladies made masks to surprise Pastor Stauffer after he finished preaching. Needless to say, he was thrilled when he got his own sticking-out-your-tongue mask too. We love each other and love to have a great time even during times when the world thinks we should throw up our hands and quit.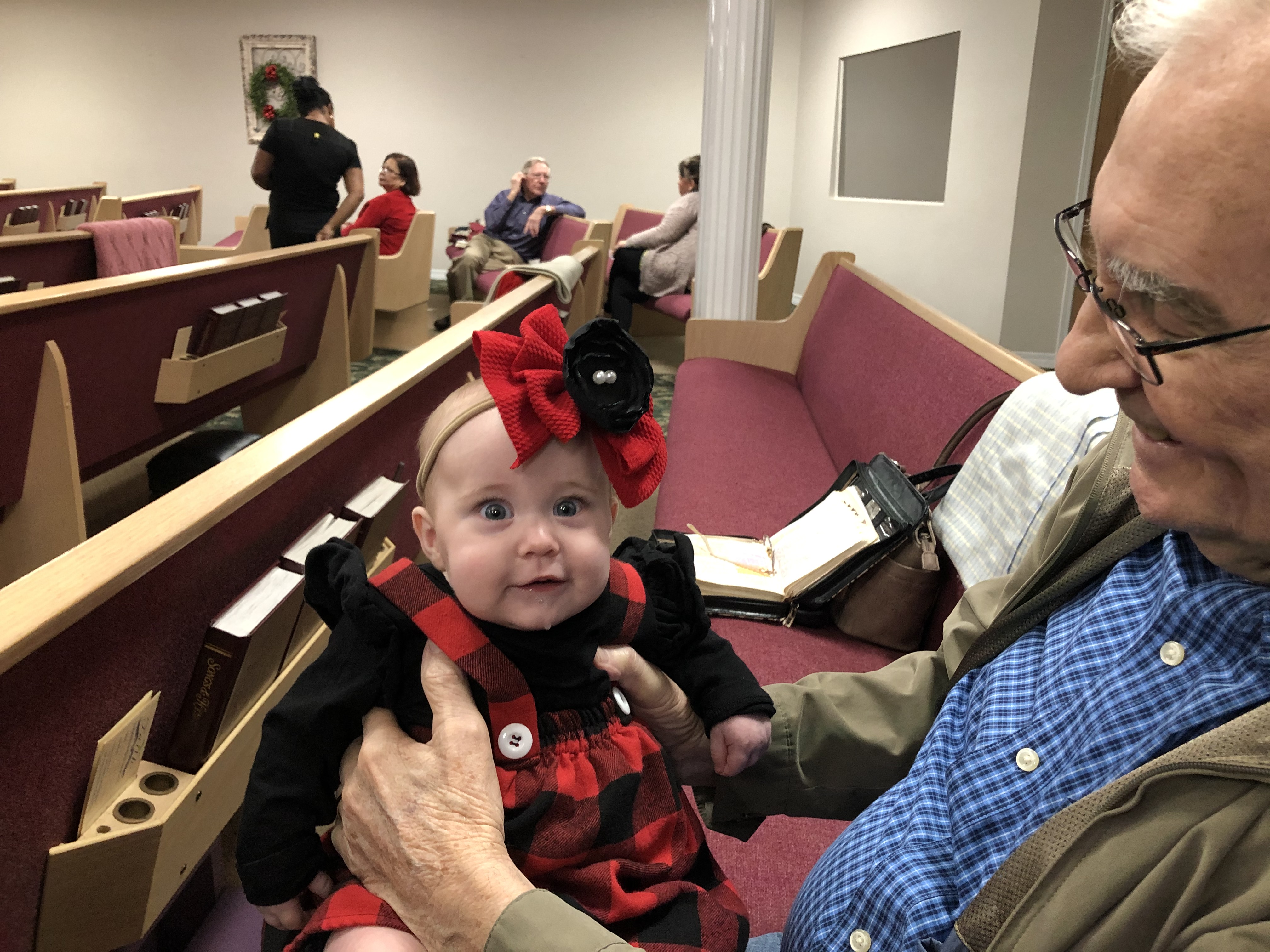 At least once a month we meet for food, fellowship and activities.
Sometimes the gathering is open to anyone. Here is a birthday celebration after church for one of our members.